School is in session and so are our money-saving tips!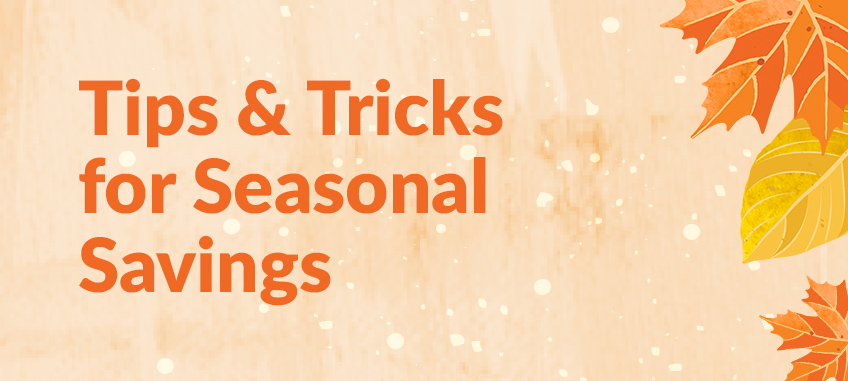 Sharpen those pencils and break out those notebooks, it's that time of year again! The kids are back in school and parents are getting a much-needed rest. But, not from those expensive school supplies and extra snacks.
With countless back-to-school deals and discounts, it's important to be savvy when choosing your items so you don't end up overspending or purchasing any unnecessary products. Before you start shopping, read through these tips to help save money on all things back-to-school.
Choose the right credit card for your needs
Credit cards can help you save in many ways. By paying with the right one, you may be able to earn cash back on your purchases, like with the Cencap Visa credit card! Whether you're buying snacks for school lunches, a new coat for the bus stop, or fresh pencils for classes, the Cencap card is different than the rest; you'll experience savings, real value, and security. Plus, you'll earn awards for every dollar.
Make a list and check it twice
Many children have a wish list of what they'd like to have for back to school. But, do we need it all? Likely not. To help narrow down to the necessities, make a list of what you definitely need, might need, and what is just a want. This will help increase your purchase power and provide a mental incentive to stick to those items only, which will save you money at checkout.
Buy used or refurbished items
If you're sending teens back to school, they make require more expensive school supplies like graphing calculators, computers, or bigger books. No matter what item you're shopping for you'll pay less by buying used or refurbished goods. Plus, you can usually find discounted items in "like new" condition. Here are a few sites to keep in mind: eBay, Amazon, Mercari, and BestBuy.
Take advantage of student discounts
Another great tip, if you have older kids, use their student discount! With a simple Google search, you'll find lists of stores of all categories that will mark off items if you're enrolled in a local school. For example, Amazon Prime, Goodwill, and Target all offer certain discounts just for students and their families.
Join email lists or follow stores on social media
You're scrolling through Instagram already, why not check for deals! By signing up for emails or following your favorite stores on social media platforms, you can be the first to know about savings. What's better than that?
Host a clothing swap
What's fun for Mom's wallet and will keep the kids happy? Throw a clothing swap party! Call your friends and ask them to bring some clothes their kids have outgrown and exchange them with each other. Not only does it save everyone money on clothing shopping but it's a chance to have some fun as well.
The average American family spends almost $800 per year on school supplies, whether that be clothing, lunches, books, or more. Help save a few bucks by considering these tips next time you hit the aisles.